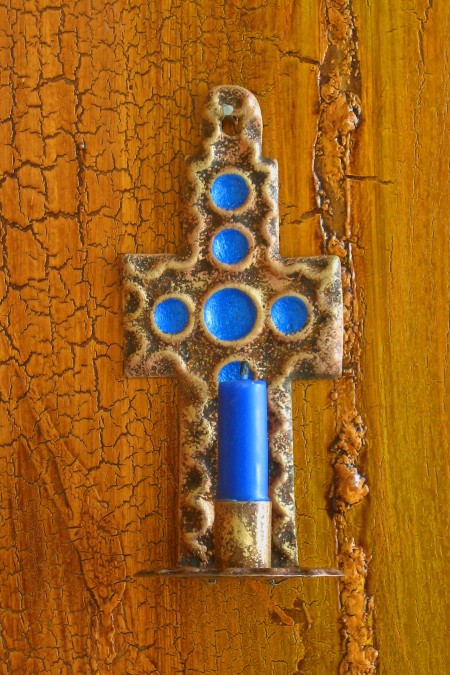 Candle Cross Ornament
These sweet little candle cross sconces seem to epitomize the ethnic Southwest emphasis on home and hearth. Hang this small tin ornament on a Christmas tree or use this special piece of art to decorate a wall.
Product Description
This coppery-textured, ornately patterned, brightly painted little cross sconce features a colorful candle as its centerpiece.